Installations
HomeWork dedicates itself to making your home projects move along smoothly. We have the experience to install items such as:
Home Appliances
Doors, Windows
Floor Covers
Lighting
Coax Cable
Satellite dish
Built in or mounted televisions
Fireplace inserts
Shutters
Mud rooms
Enclosures
Under deck ceilings
And the list is almost endless!
We know that every house has its own personality, a theme or personal touch that defines the house and makes it your home. We respond to that influence and will help your vision become a reality. HomeWork does not have a false perception of what your house means to you.
We know homes are not just wood and paint, as homeowners ourselves, we know they are structures that harbor memories and create dreams and we respect that definition.
HomeWork has the knowledge and experience to keep your house a home.
With HomeWork your house is on the "A" list.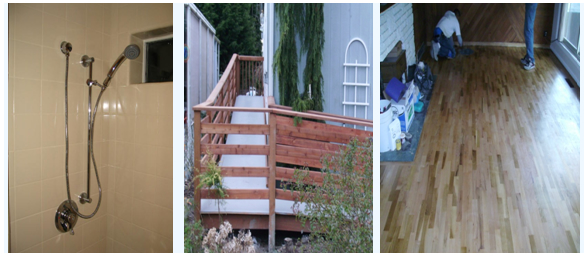 ---